University of Kentucky vs East Tennessee State University, 2010 NCAA East Regional Playoffs Round 1.
College Basketball: NCAA Playoffs: Kentucky John Wall (11) in action, shot vs East Tennessee State. New Orleans, LA 3/18/2010 CREDIT: Bob Rosato (Photo by Bob Rosato /Sports Illustrated via Getty Images) (Set Number: X83892 TK1 R9 F24 )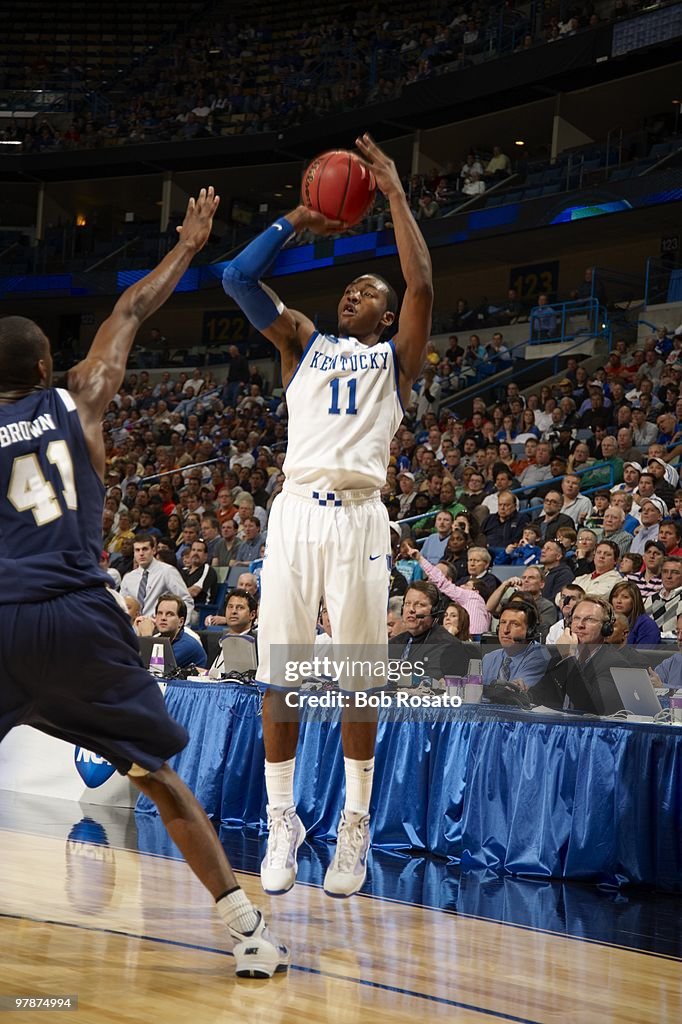 Get personalized pricing by telling us when, where, and how you want to use this asset.
DETAILS
Restrictions:
No commercial uses without permission. Contact your local office.
Prior approval is required for ALL uses of images depicting SPORTS ILLUSTRATED or GOLF magazine covers, and for ANY use in RETAIL PRODUCTS. Contact your local office to see if we can clear this image for you.
Collection:
Sports Illustrated
Date created:
March 18, 2010
Source:
Sports Illustrated
Object name:
opoc-48863.JPG