Glioblastoma brain cancer, CT scan - stock photo
Glioblastoma brain cancer. Coloured computed tomography (CT) scan of a section through the brain of an 84-year-old female patient with glioblastoma (dark, top). Glioblastoma is the most aggressive form of brain cancer. Treatment involves surgery, after which chemotherapy and radiation therapy are used. However, the cancer usually reoccurs despite treatment and the most common length of survival after diagnosis is 12-15 months. Without treatment, survival is typically 3 months.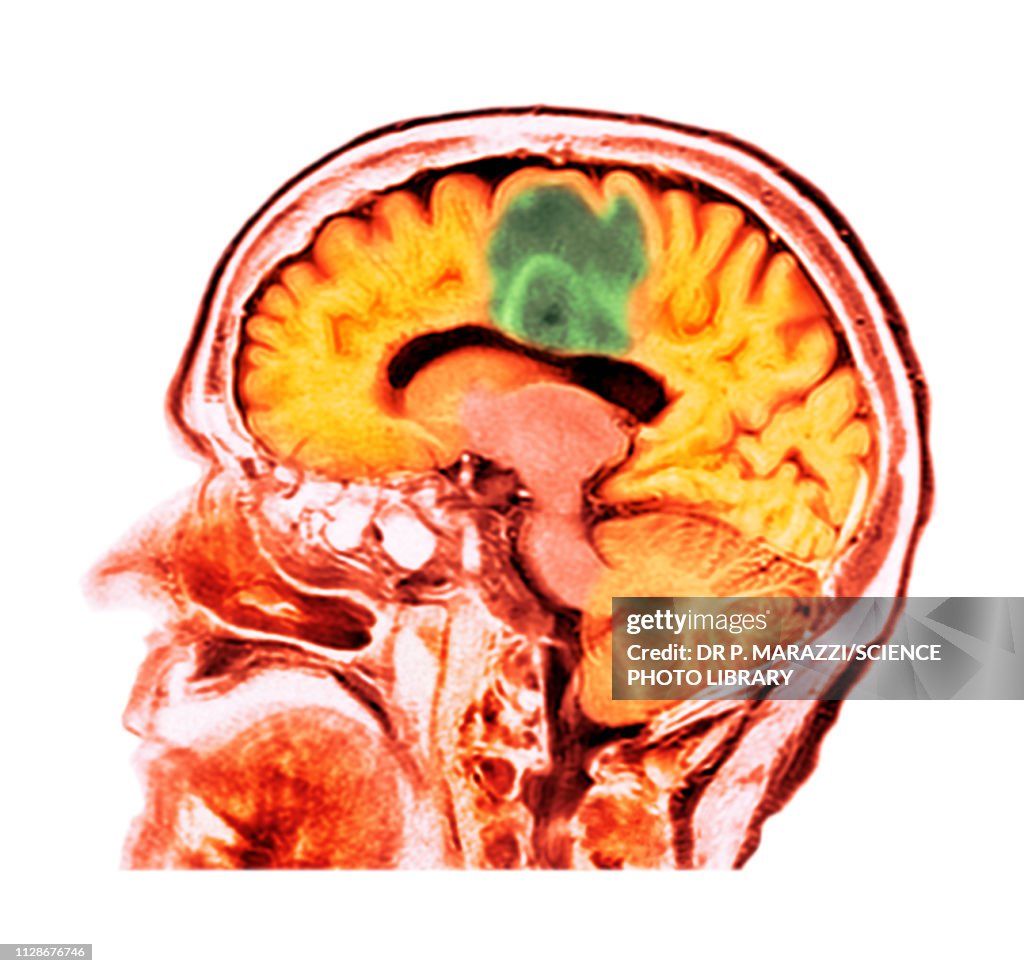 Get this image in a variety of framing options at Photos.com.
All Royalty-Free licenses include global use rights, comprehensive protection, simple pricing with volume discounts available
DETAILS
Collection:
Science Photo Library
Release info:
No release required