Vintage Fiat 500 car parked in Rue Marbeuf near Avenue des Champs-Elysees in Paris in spring - stock photo
Paris, France - May 9, 2013: The (street) Rue Marbeuf, running from Avenue des Champs-Elysees to Avenue George V on an overcast day in spring. In the foreground is an old (vintage) small Italian Fiat 500L or Lusso (tipo 110 F/L) car. The model was launched in 1968 and produced until 1971. In the background to the left is the French restaurant La Fermette Marbeuf (at 5 Rue Marbeuf). The restaurant is known for its 1900-style authentic Art Nouveau decor as well as the traditional French cuisine. Many (other) cars are parked on both sides of the cobblestone paved street. The sidewalk is empty except for some tables and chairs outside the restaurant.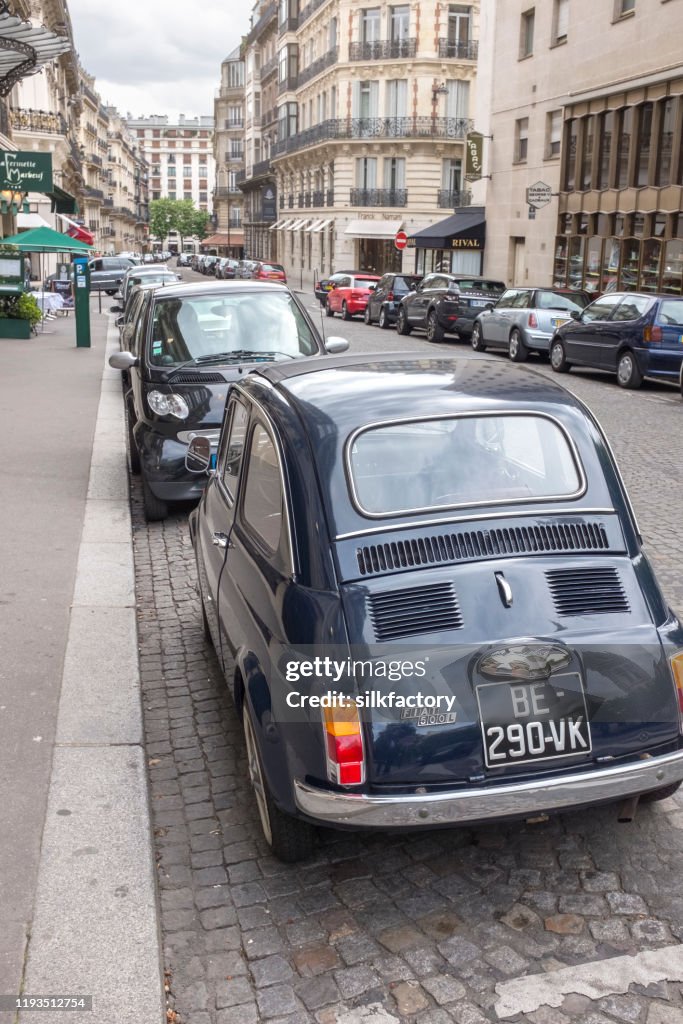 Get this image in a variety of framing options at Photos.com.
All Royalty-Free licenses include global use rights, comprehensive protection, simple pricing with volume discounts available
Not sure if you can use this image for commercial purposes? Find out
DETAILS
Collection:
iStock Unreleased
Release info:
Releases not available for featured content. To use for commercial purposes, contact us.